Calathea Place - Green Home at the Heart of Modern Living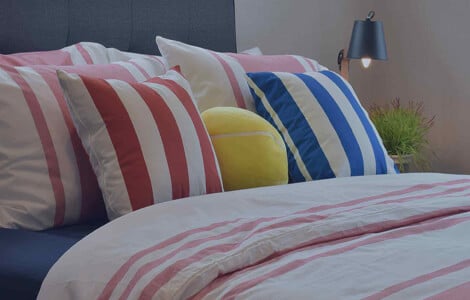 There is this notion that there is no healthy place at the suburbs to dwell. So everyone is trying to rush at nearby provinces to look for a house and bring their families there. DMCI Homes is here to disprove that. With years of unquestionable experience in building frugal residences affordable among middleclass men, Calathea Place is another brilliant condo-residential project to provide you and your family that "green home" that you need right at the heart of modern living.
Paranaque's skyline will soon be crowned with high and medium rise condo-residences packed with amenities not commonly seen in other places. Calathea is designed to be perfectly built between two important directions: East – where sunrise greets your morning smile with good luck and the spanning Laguna de Bay view and to its West – you witness the sun slowly dropping down across the vast oceans with Manila Bay on the backdrop. All you need to do is to lift your western facing window curtain to see this fantastic afternoon view. You don't have to travel somewhere to experience these hilarious nature's view. When you are at Calathea Places, your exact home is like an exclusive viewing deck to witness nature's beauty from sunrise to sunset.
Calathea Place will be a community of condo-residents within the 4 resort-type residential buildings. Two towers will be 8-storey buildings while the other two will have 12-stories each. All these buildings will be housed within the 1.58 hectare Paranaque prime lot complete with lush greenery one would ever want in a residential place. The trees along the streets and the thick green grasses alongside are perfect coolant in this scourging heat.
And we take into serious consideration yours and your family's safety. Our entrances and exits are regulated. We will make sure that your privacy is protected and no one gets close to anyone within our compound, undocumented. So you can enjoy your morning routine – jogging, brisk or slow walking, running, and etc. without fear. Mind you, the entire 1.58 hectare location is fully fenced. We also made sure that our place is flood free as its elevation was scientifically considered. And each condo unit is designed according to tropical climate to suit our country's local atmospheric settings. The entire area is adorned with complete, state of the art and modern amenities.
Calathea's location is along Dr. A. Santos Ave. - Paranaque Road, a prime location with perfect accessibility to Ninoy Aquino International Airport, to the Mall of Asia Arena, to Makati Business District and the Bonifacio Global City Central Business District. The place can also be easily accessed via South Luzon Expressway if you are from Makati or Alabang.
Calathea Place is also adjacent to schools, in case of emergencies it close enough to Paranaque Medical Center, there is also an operating gasoline station not too far, and the Paranaque City Hall can be easily accessed too. Major government offices where important transactions are held are equally accessible. There are enough malls, grocery stores and wet markets that can be easily accessed from Calathea's pristine location. There are a number of SM Supermarkets available all over at a surprising very short distance. We are making sure that our location is strategically located to give you full access to places of various importance.
DMCI's expertise in creating resort-inspired villas were all poured in here to produce a world class residential area. Calathea's grounds is a picturesque of lush greeneries surrounded by well-maintained and fully landscaped gardens. Plants give-off oxygen for human consumption while it takes in Carbon dioxide to maintain life. We deeply understand that process so we plant enough trees and other plants to filter the air and provide a cooler environment.
DMCI's Calathea Place is taking pride in its having a complete set of amenities for you and your families. Right within the residential buildings are convenient stores to cater your on-the-spot needs. You can also easily avail of water refilling stations or the laundry shops. Aside from that, there is a lap pool for adults and a kiddie pool for your children. We also have a kids' playground to keep your children happy and busy. We also have enough sports facilities to keep you fit like the basketball court. And you can enjoy and celebrate life the usual way without leaving your home. We have available fine dining restaurants, bars and lounge KTV's to allow you and your friends a safe get-together place. Our roof decks and Sky Patios are both perfect places for your reading, meditation or star watching moments. You can also bring your favorite book and spend reading times at our Atrium Garden.
We are open 24/7 to assist you. We have a standby live representative via chat support. We will be happy to discuss with you various options according to your exact plans. We will provide you with a detailed information on how to go about your reservation up to full acquisition of the unit. From down payment to full payment, we will discuss that fully. We pay attention to details because we understand how important it is for you. You can always avail of our in-house financing if you wish to, although a bank financing is another option you can take.
Calathea Place is here to make sure that can acquire a place you can call home. With us, you are investing to have a green home, a safety and lasting domicile. If you are a newly-wed couple or about to start a family of your own, we encourage you to invest with us. We will be happy to witness the start of your journey and the life you want to have with your family.